Precios simplificados. El mejor software inmobiliario
Pago mensual
Pago anual
2 meses gratis
+ bono idealista
Prueba las funcionalidades de Inmovilla totalmente gratis.
79,00 €
/mes
(Impuestos no incluidos)
Todas las funcionalidades de Inmovilla incluidas.
La mejor forma de crecer tu inmobiliaria.
La versión full-edition también tiene fantásticas novedades especiales solo para los miembros.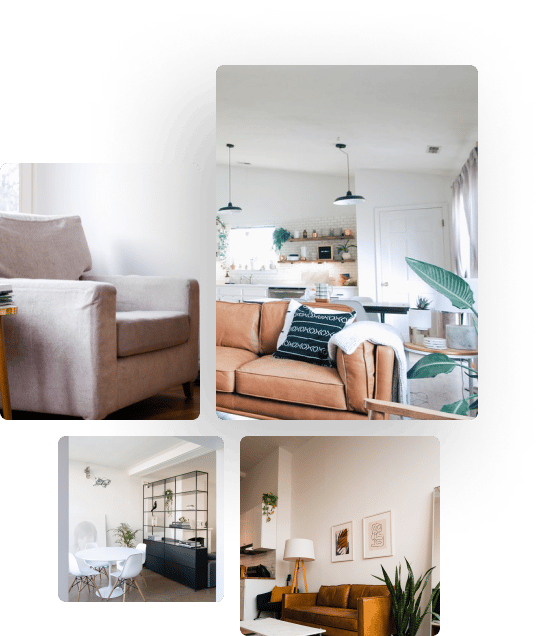 ¡Haz despegar tu negocio inmobiliario ya! Mañana es tarde…

Actualizaciones constantes
Todos los meses actualizamos la plataforma para seguir ofreciendote calidad.

100% Personalizable
Adapta inmovilla a tus necesidades y estilo, personaliza cada punto.

Soporte telefónico
Nuestro equipo de soporte está disponible vía telefónica de L-V de 9h a 14h y de 16h a 19h.

Trabajamos desde la base
Somos humanos, pero reaccionamos muy rápido, si hay un error en horas está solucionado.
Si no encuentra respuesta a su pregunta en nuestras FAQ, siempre puede ponerse en contacto con nosotros. Le responderemos en breve.

Siempre estamos dispuestos a ayudar.

Una forma alternativa de ayuda
Qué opinan nuestros clientes de Inmovilla
Inmobiliaria Sol de P.
1694421031
★★★★☆
a software that undoubtedly makes your life easier and helps you in your daily life by gathering all the data that matters. It helps you offer better quality of customer service, providing great value to our business.
Jaume Living S.
1693926708
★★★★★
CRM very easy to use with a very efficient and collaborative team of people behind it. They work to make our tasks easier. I recommend it.
Indiqa Las F.
1693813381
★★★★★
Perfect management tool for real estate.Complete and very intuitive.Excellent advisory, technical and instant doubt resolution team.On-line courses for learning to drive.The best integral tool for the control of your properties and clients100% recommended
Mariangeles G.
1692631604
★★★★★
I have been working with Inmobililla for years, they have been updating and improving as the market has evolved, due to circumstances I have had to alternate with other CRMs by far, it is the best on the market
Inmobiliaria U.
1691663808
★★★★★
We have been working with Inmovilla for many years, it is the most complete CRM we have found and it helps us to provide the best service to our clients. Thank you for helping us make everything easier.
Ewa S.
1686934758
★★★★★
Fantastic Agency of properity
Mayte G.
1686040179
★★★★★
If you want your work to be efficient and have everything under control, this is the right program. Extremely easy to use, practical and with very complete support so you don't miss a thing
sara M.
1685613633
★★★★★
Inmovilla is a very good tool for any real estate agency, small or large, since its use is very intuitive, it is updated frequently adding improvements that help you in your daily work.In addition to facilitating direct publication to all contracted pages.
estrella M.
1685609869
★★★★★
A very good tool for real estate agents. It is worth highlighting the attitude of improving services based on the needs and changes that occur in the sector, taking into account the opinion of users.
VAQUERO&WORKGROUPS V.
1684218760
★★★★★
The Inmovilla CRM is totally recommended, we are very happy, complete program, constantly innovating and any questions are resolved immediately. Excellent work from the entire Inmovilla team.
ILLIHOUSE I.
1682004930
★★★★★
We have been working with INMOVILLA for years.It is a very intuitive and easy to use.It has everything you need to manage your agency.They do not stop advancing and improving, you can also suggest changes or improvements if you see that you need some more function and they do it.VERY VERY recommended.
Susana Mompó F.
1681981200
★★★★★
Inmovilla allows you to have your agenda and the data of all your clients controlled at all times without the need to go with a physical agenda. Highly recommended to order the day to day and make the work day more productive.
Francisco Zafra P.
1681981005
★★★★★
I have been using this CRM for 7 years, it is magnificent, I am delighted to work with it and it is very easy to use, anyone could use it even without CRM experience.
Promaine I.
1681979954
★★★★☆
Very useful management program to streamline and automate in a certain way the daily work of any real estate agency. Best of all, its continuous improvement and adaptation to the needs of the sector. The only thing I don't like is that it now belongs to Idealista, and therefore doesn't offer that independence that it would need as a universal CRM.
Alina O.
1681978401
★★★★★
A complete and well explained CRM. Makes the day easier
Jorge Valverde C.
1681978337
★★★★★
Unbeatable real estate CRM, 100% recommended! ⭐️⭐️⭐️⭐️⭐️Since I started using the Inmovilla CRM, my experience in property management and client management has improved enormously 🚀. The platform is extremely flexible, allowing me to customize it as my real estate needs evolve 🏘️.What has impressed me the most is the ease of integrating it with other tools and services, allowing me to automate tasks and optimize my time ⏱️. The technical support is first class, always attentive and willing to resolve any query or inconvenience quickly and efficiently 😃.Inmovilla has been fundamental in the growth of my business and I have no hesitation in recommending it to other professionals in the sector. Congratulations to the Inmovilla team for developing such an extraordinary product! 🎉👍
Eurollave Inmobiliaria M.
1681978168
★★★★★
The best real estate CRM on the market! ⭐️⭐️⭐️⭐️⭐️We have been using Inmovilla's CRM for more than 15 years and, honestly, it has exceeded all my expectations. Its interface is intuitive and easy to use, which has allowed me to save time and effort in managing my properties 🏠.Customer tracking and data analysis features are a great help to make informed decisions and improve my sales and rental strategies 📊. In addition, their customer service is exceptional: they are always willing to answer questions and solve problems in an efficient and friendly way 😊.I can't imagine working without this CRM, it has been a worthwhile investment in my real estate business. Thank you Inmovilla for offering such a complete and effective solution! 👏👏👏
Angel R.
1681976968
★★★★★
It is the most efficient, complete and versatile CRM I have ever used and it also has a very responsive customer service. Congratulations also to the computer programmers who continually update it.
Rebeca C.
1671619323
★★★★★
A very good tool, which makes the job much easier.Delighted to have immobile.
JOSE FERNANDO G.
1669049411
★★★★★
When we started working with Inmovilla, we found it to be a management software that was fine, but not great. Today, with all the changes and updates that the team has been introducing, it is, without a doubt, one of the best management software on the international market and we are very happy to work with it. Recommended 100%.
Ngwana Wako Ga S.
1668483147
★★★★★
Having a lot of profit from Mrs Susan Ryan platform was the best thing ever, with a little capital of $1,190 I made a successful withdrawal of $12,500 in 6 working days now I can pay my bills my self and take good care of my family, You are indeed the best account manager, With the way you traded my investment efficiently with no error My God will keep rewarding you. Contact Her for genuinely trading and fast profit payout without any problem. Quickly contact her via:
Email: susanryan3221@gmail.com
WhatsApp: +13523292265
Smārt Gāl M.
1668428792
★★★★★
Whenever you saw a recommendation about this woman don't doubt she's the best trader I ever work with Her trading is second to none, Mrs. lilian wilson has a successful mindset alongside superior technical knowledge. Amazing work culture, everyone is willing to invest with her because she makes a good profit of over $12,050 with just a minimum of $1000 in 7 days, Contact her on Email: lilianwilson220@gmail.com
WhatsApp: +1 (714) 698-9275
I wish I had contacted you earlier enough, it would have been much better.
Antonia Prats B.
1667840372
★★★★★
is the best CRM within the Real Estate sector. Easy to use, and great customer service. I recommend it 100%
Dimas Catriel Falugue C.
1666604638
★★★★★
Very good app, super fast and intuitive.
MANUEL POSADA D.
1657525999
★★★★★
It's a pretty good program, and the technical team is very efficient, they solve your doubts in a very short time.
Zipporah Z.
1655303041
★★★★★
This's unbelievable investment is so profitable and real with Mrs. Amandra Kelly, an expert online trader, I red some reviews about her good works in trading and I decided to give it a try which came out great, with an investment of $500 and a cash out of $6,500 just for 5 working days. I recommend her to you out there looking for serious business minded trader..
Email: amandrakelly110@gmail.com
WhatsApp:+14053496544
Deborah G.
1655193554
★★★★★
Thanks to Inmovilla I can centralize my work, it helps me find the information I need faster, it is also a good tool for teamwork and without having to be in the same physical space.Highly recommended.
Mario Cabeza van G.
1654721435
★★★★☆
9/10 I have tried different Spanish CRMs and, in my opinion, it is undoubtedly the best and most complete. Highly recommended.The only drawback I would put is that when you upload photos with SEO-rich titles (keywords), the system renames them by random names/numbers. Let's hope they fix this soon, since in such a competitive market this is a "must".All the best
Juan Manuel G.
1650881302
★★★★★
I love inmovilla I have been working with this tool for a few years and it helps you a lot to organize yourself and be more efficient.
Paqui L.
1650467834
★★★★★
CRM muy fácil de usar, imprescindible para el trabajo de una inmobiliaria, lo recomiendo 100x100
Fran P.
1650040615
★★★★★
I have gone through several real estate crms and I can only say that immovilla is at the top of the real estate programs.I never imagined even half the things I can do with this magnificent program.Especially the new massive WhatsApp sending functionality and if you add to that, surveys, funnels, processes, virtual tours...
irene I.
1647246528
★★★★★
Recomiendo utilizar inmovilla, es muy intuitivo, muy buena herramienta de control y de análisis, mejora tu gestión del tiempo, práctica, cómoda y eficaz.
Alfredo R.
1636111447
★★★★★
It is the best CRM on the market, very simple and very efficient.I always say it the same, it's for dummies, very simple and intuitive. A great team behind it and in my case Cristina, who is the one who attends to me, is fantastic.Thank you.
Vicente G.
1607807246
★★★★★
Hola, amigos y compañeros de trabajo y a los que todavia no conocen inmovilla, para mie es una aplicaciòn llevo 13 años con ella y no podria vivir sin ella para mi trabajo, al que no la conoce se la recomiendo al 100 x 100 es una herramienta muy completa y te hace el trabajo muy facil para tu inmobiliaria y cada año se va superando con cosas nuevas, gracias al Raul y su equipo.
InmoMoncayo S.
1607687617
★★★★★
Muy, Muy Completo!!! la verdad que llevamos años trabajando con Inmovilla, y nunca hemos tenido ningún problema.
Manu A.
1587808003
★★★★★
Sin duda, pocas empresas han estado tan pendientes de las necesidades de sus clientes en esta época de confinamiento como ellos.

Si ya eran buenos, se están haciendo mucho mejores.

Equipo de soporte volcado, rápido.

Equipo se desarrollo inventando de acuerdo a nuestras necesidades actuales y futuras (new normal).

Equipo de administración y dirección pensando como afectarnos lo menos posible dándonos a todos un descuento sin pedirlo.

Y Jorge volcado en enseñarnos a multiplicar nuestros resultados sacándole el máximo partido a todas las herramientas que nos ofrecen y contestando, una por una, cualquier duda que nos surge en el desarrollo de nuestra actividad (muchas veces me pregunto cómo llevará su mujer las horas que nos dedica)

En mi nombre y, seguro, en el de muchos inmobiliarios: GRACIAS!
Ramon S. B.
1586887294
★★★★★
He visto muchos crms inmobiliarios y genéricos. Inmovilla está dando un salto al siguiente nivel en profesionalización y nuevas funcionalidades que lo hacen el más completo sin ninguna duda. El Soporte un 10!! Sigan así!! Gracias!
Raúl Martínez M.
1585127710
★★★★★
El mejor CRM que he conocido nunca y después de 22 años en el sector he utilizado varios y ninguno con el potencial de Inmovilla 💯🔝
Pilar Muñoz I.
1570814472
★★★★★
Imprescindible para inmobiliarios que quieran agilizar su trabajo y mantener alto la calidad hacia los clientes
Lorena C.
1570813881
★★★★★
Luchando siempre para estar en la vanguardia, no decepciona
David S.
1570812046
★★★★★
Innovación, calidad en sus servicios y una atención excelente. Los recomiendo cien por cien.
Irene A.
1570799001
★★★★★
Es sencillo, dinámico y súper útil para crear una buena base de datos y poder sacar estadísticas.
Claudia E.
1570798229
★★★★★
Excelente herramienta y servicio técnico, espero sigan dando lo mejor como hasta ahora!
Ramon Garrido T.
1570795999
★★★★★
El mejor CRM para profesionales inmobiliarios.
Muy intuitivo, fácil de usar y completísimo.
Recomiendo intentar formarse lo máximo posible para poder acceder a todo el potencial de este software.
Un gran equipo detrás, para todo lo que necesitemos.
100% recomendable.
Sergio R.
1570774346
★★★★★
INMOVILLA es sin duda alguna el mejor CRM INMOBILIARIO
Efrén S.
1570717860
★★★★★
Después de mucho comparar me decidí por el CRM de Inmovilla y no me equiviqué. Un equipo de profesionales dispuestos en todo momento a ayudarte ante cualquier duda. Totalmente recomendable
Maria Garcia F.
1570714331
★★★★★
Fantastico CRM con un gran equipo
Mercedes C.
1570713910
★★★★★
Es muy buena herramienta ,y lo más importante,siempre intentando mejorar
Diego Llamas B.
1570711694
★★★★★
Grandes personas a tu disposición!
Jose Luis T.
1570700522
★★★★★
Intuitivo, rápido,llenos de posibilidades de la mano de Jorge Valverde y siempre en continuo crecimiento.
100% Recomendable
Jesús Simón R.
1570695981
★★★★★
muy buen crm y mejores personas dispuestas a ayudar en todo momento
Francisco Jose Melero M.
1570692582
★★★★★
El mejor programa crm que existe en el mercado español . Grandes profesionales y mejores personas detras.
Gemma Mellado M.
1570565308
★★★★★
Gran equipo que apuesta siempre por la última tecnología para sus clientes. Enhorabuena chicos!!
Guille L.
1570553122
★★★★★
Despues de 23 años en el Sector Inmobiliario probando todo tipo de CRM sin duda el mas completo de lejos con el resto es Inmovilla
Manu Garcia Yanguas I.
1567100128
★★★★★
Es una plataforma viva y dinamica, y siempre innovando y capaz de solucionar el dia a dia .
Juan Clemente Moncho G.
1567091225
★★★★★
Tanto el servicio que prestan en todos los ambitos, como su profesionalidad y su compromiso de incorporar mejoras que se correspondan con las necesidades de sus clientes. Lo recomiendo sin ninguna duda.
NV Navarra V.
1567081429
★★★★★
Llevamos algo mas de 1 año con ell@s y estamos encantados!!!
Josep F.
1557535022
★★★★★
Con Inmovilla desde 2012. Lo recomiendo. Muy buen Crm
Jordi Santaularia S.
1551469658
★★★★★
todo el programa es magnífico
Gines Romero N.
1541875001
★★★★★
El mejor y mas completo CRM inmobiliario.
Es muy completo y continuamente va incorporando necesidades y sugerencias de sus usuarios.
Al ser tan completo, se adapta tanto a una pequeña inmobiliaria como a una grande. Cada cual utiliza lo que cree necesitar, es muy interesante porque descubres funciones que aunque en principio no creías útiles para ti, en un momento determinado puedes utilizar.
El soporte de sugerencias e incidencias también es muy eficiente.
Toni Ramirez D.
1524910757
★★★★★
Tamara O.
1524565332
★★★★★
Jose Maria P.
1516383844
★★★★★
Jose Antonio Gamuz M.
1515005441
★★★★★
Pomares Fabra M.
1514999083
★★★★★
Un "Ferrari" de los CRM inmobiliarios. Muy recomendable tanto por sus soluciones de gestión como por sus datos de mercado en ofertas y ventas reales.
Jose Maria D.
1512826119
★★★★★
Son buenos, han tenido problemas ajenos a ellos por el alojamiento y lo han sabido solucionar rápido y muy bien (aunque algunos perdamos los nervios). Realmente aconsejable desde todos los sentidos. Si se aprenden a usar tienen unas herramientas útiles que se nota están hechas para el sector, bien diseñadas para facilitar el día a día. totalmente aconsejable.
José Castro L.
1512151131
★★★★★
Los profesionales del CRM Inmobiliario de España, con muy buena atención y soluciones profesionales para cualquier necesidad.
Francisco Buenache C.
1505836316
★★★★★
Vicente Corredor B.
1490699249
★★★★★
Eloy C. V.
1488140203
★★★★★
Carlos Suárez M.
1486927765
★★★★★
Somos de Sumatos Real Estate , muy contentos con ellos . Siempre intentan innovar
Mariana S.
1481986483
★★★★★
Oleeeeeeque bien todo encantad con vosotros sois estupendos todos ole
Manel Alvarez M.
1481634777
★★★★★
The best cada dia descubro una funcionalidad nueva la mejor herramienta CRM con el mejor equipo detras
Maurizio C.
1480430563
★★★★★
Bimbo B.
1479985409
★★★★★
Francisca Andreu S.
1478015938
★★★★★
Miguel Angel Fernandez del P.
1454952759
★★★★★
Magnifica herramienta para el sector inmobiliario. Muy contento con ella.
Carmelo Soriano R.
1410384977
★★★★★
Posiblemente una de las mejores aplicaciones, y un equipo de profesionales a tu servicio.
Luis A. Félix R.
1410346556
★★★★★
Extraordinario. El mejor que he utilizado (y han sido muchos) con diferencia. 100% recomendable
Fernando Romero P.
1410345889
★★★★★